I enjoy working with kids...that should be no surprise to anyone!! I have always loved being around children. Plus I love what I do with papercrafting! Therefore I started what I call Kid's Club. My next Kid's Club event is a Back to School Bash THIS Saturday!!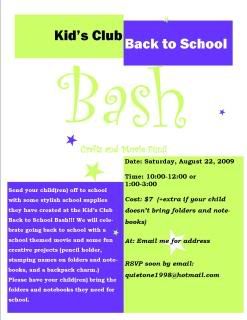 Here are some pictures of the projects we will be making...
Pencil Holder using only paper and ribbon scraps from my scrap box!!! I also added some bling with clear sparkles on the tube. I also added flower with a pewter brad on one end and a button with hemp tied on the other end. I got the tube from Michaels in the $1 section...it previously held the glowing bracelets which I will save for another day! :)
Name on notebooks and folders using D1301 Hodge Podge stamp set for letters and D1204 Delight in Everything for the flower
Backpack charm...(shrinky dinks!)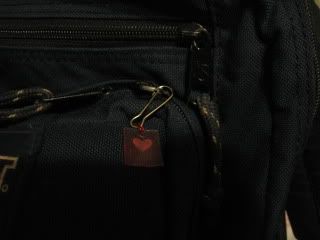 What stamp I used and what size it is now!!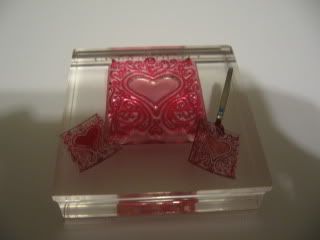 How did it shrink??
First I brought special shrinky dink paper from Hobby Lobby. (You can probably find in any craft stores)
Then I used permanent ink like stazon and permanent markers (I also tried color pencils..it works..but not as bright as the markers) to stamp and color in the images. Don't forget to hole punch it before cooking...
Then I cooked in the oven for a couple minutes (toaster oven works so much better but we don't have one at home!) Let cool and then used it as planned...in my case add it to the lanyard hook to make into backpack charms!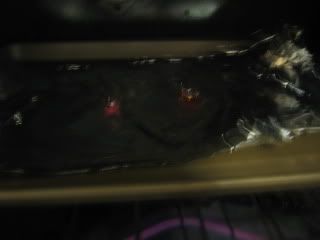 Can you see it curling?? :) That means it is getting smaller! Sorry not a good picture but it gives you an idea!!
Everything together EQUALS a fun day at Kid's Club Back to School Bash!!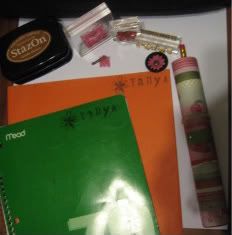 Hope to see you there....if not I hope I shared some fun back to school projects for you to do with your children.